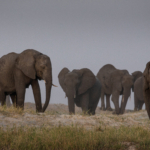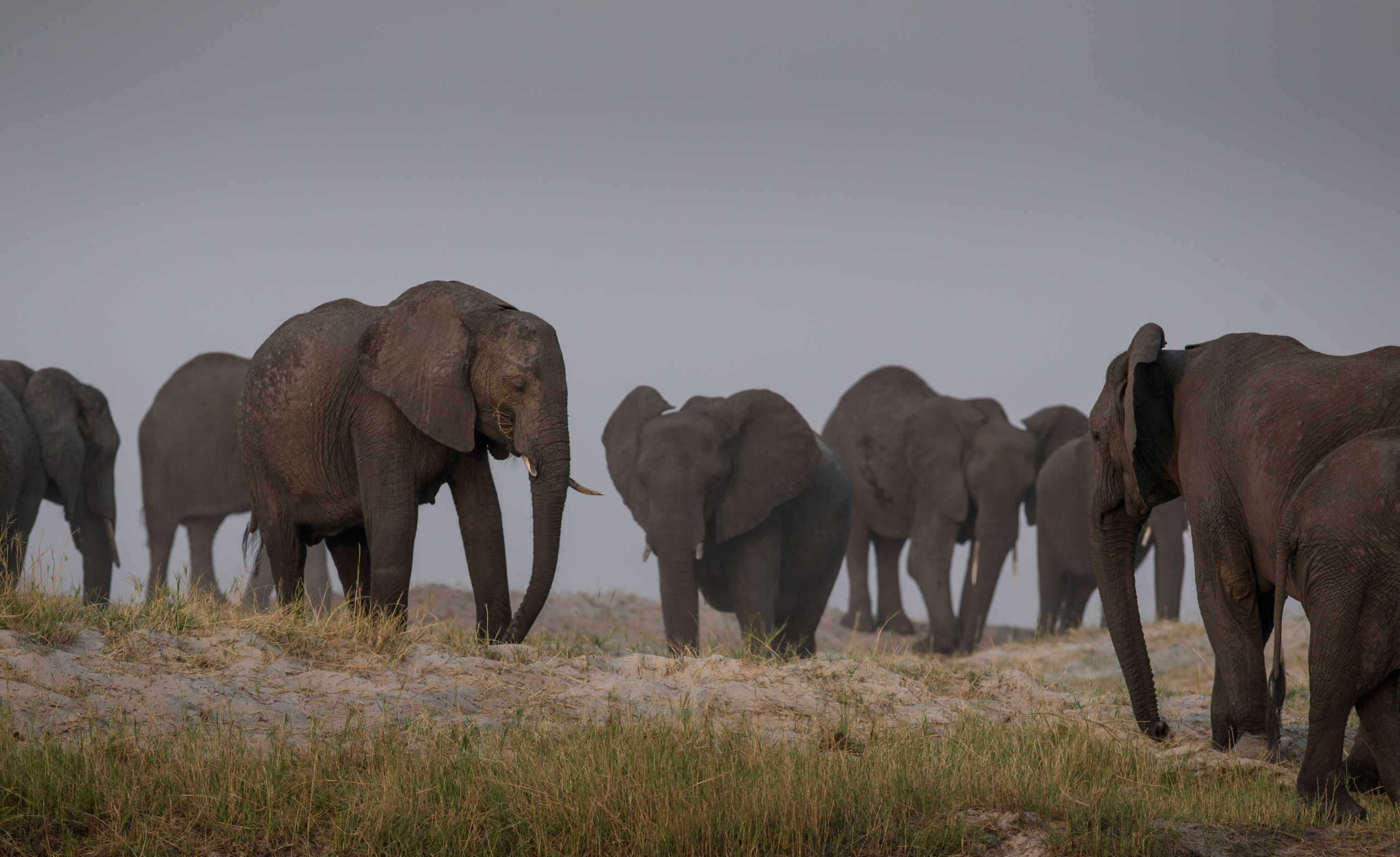 Back
Five ways we're United for Elephants
August 2017
Despite world elephant day being dedicated to celebrating elephants, the poachers sadly won't be taking the day off.
But there is hope. From linking technology and conservation communities to training heroic rangers around the world, read on for some information on how United for Wildlife is helping to save the magnificent elephant.
1. Technology + Conservation = Protecting our Planet
For a farmer working in the fields, elephants represent a very real risk both to their livelihood and their safety. Imagine tending your farm all day only to then need to stay up all night and guard your crops against a herd of enormous elephants. What if you fall asleep and wake only once an elephant has entered your field and eaten all your valuable produce… what do you do? Chasing them is extremely dangerous, but losing valuable crops is unthinkable. In India alone, an average of 400 people are killed every year in situations where humans and elephants come into conflict. And it's not just people at risk, elephants are too – every year in India 100 elephants are killed because of conflict with humans.
Technology can provide solutions though. Improved fencing systems, early warning signals, tracking of elephant herds – all these can help protect both people and wildlife – but only if the gap between technology and conservation on the ground is reduced.
WILDLABS.NET was launched by United for Wildlife partners with support from Google.org and ARM to close this gap and help in efforts to combat illegal wildlife trade, as well as help solve problems like human-wildlife conflict. With more than 1,000 members and visitors from over 100 countries, today it's a community of conservationists, technologists, engineers, data scientists, entrepreneurs and thought leaders sharing information, challenges, experiences, ideas, tools and resources to unravel some of the biggest conservation challenges facing our planet. The online platform features case studies, projects and funding opportunities to help the community stay on the cutting edge of conservation technology. Together we're finding, sharing and creating effective technology-based solutions to safeguard elephants.
2. Protecting the protectors
Despite being all too often out-resourced and outmanoeuvred, the courageous rangers protecting our wildlife are the frontline defence against poachers. As poaching becomes ever more sophisticated, to save our animals, we must respond in the same way! Ranger training is just one way we can tip the scales in our favour in the battle to stop illegal poaching of elephants. Check out the awesome students of Southern African Wildlife College, who are being supported through United for Wildlife and given the training they need as defenders of not just elephants but other species as well, to stop the poachers and improve their safety as they go about their heroic and dangerous tasks.
3. End the demand, end the poaching
Right this minute, the demand for illegal wildlife products, including elephant ivory, is increasing. It makes little difference if its for traditional medicine, luxury items or trinkets, United for Wildlife is committed to projects that reduce the demand. And we're not content to just rely on law enforcement, we're going to the heart of the issue and working to change the behaviour of potential consumers. We're using digital platforms and innovative events to catch the attention of new audiences, while The Duke of Cambridge reached a huge audience of more than 400 million in China when he spoke out about the urgent need to protect our world's wildlife. Our partners continue to work on the ground to ensure the closure of the domestic ivory market in China and to encourage other countries to take similar steps.
4. Breaking the chain
Did you know, illegal wildlife trade is the 4th most profitable global crime? And it's a terrible crime, not just for the animals involved, but also for the people and companies, unwittingly caught up in it. We're working with transport companies to reduce trafficking and the United for Wildlife 'Transport Taskforce' now includes over 85 organisations working on ways break the chain at the point products are transported. Breaking the chain between the suppliers and customers is essential in the fight against the poaching crisis… because if you can't deliver it, there's no point poaching it.
5. Our online squad of conservationists
Wildlife around the world is facing unparalleled pressure from poachers and the illegal wildlife trade. The statistics are shocking and eye-opening. And we think everyone should know we live in a world where an estimated 35,000 elephants are killed every year. To help spread the word, we've gone digital and into the world of online gaming. As well as the United for Wildlife open access online courses with unlimited participation, we've helped develop a virtual conservation world in Minecraft to help spread the word about the terrible dangers facing wildlife, and the rangers who are battling to protect them. 100,000 downloads of the 'We are the Rangers' map and 2 million views of Minecraft community videos from gamers around the world, and that's a lot of people who now know about the elephant poaching crisis.
These five actions are helping us to save these iconic animals by fighting against illegal killing and helping solve problems where there is conflict with people. This World Elephant Day, will you join us and be #UnitedforElephants?