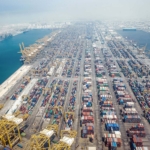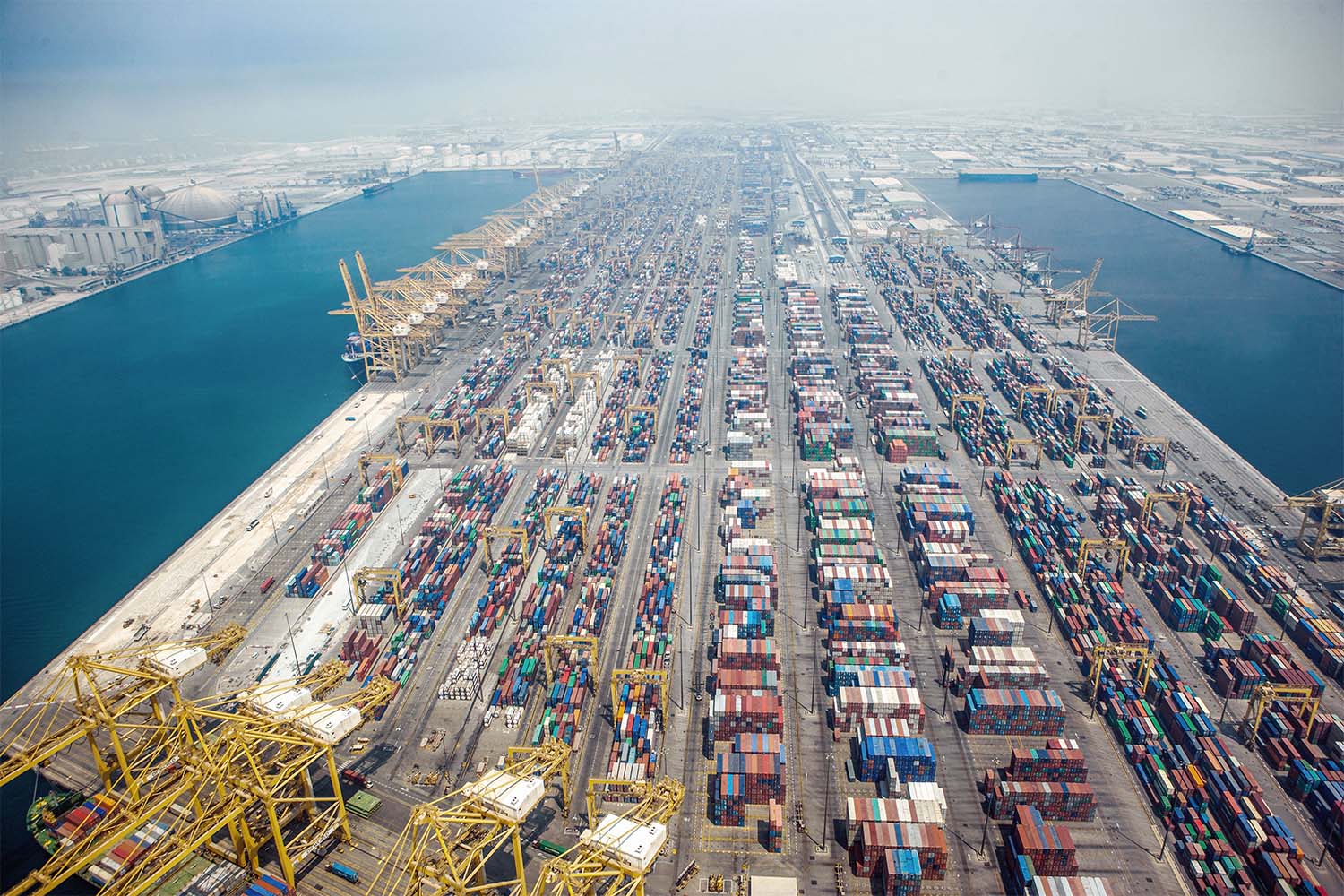 Back
Prince William hears how United for Wildlife partners are helping to stop IWT in Dubai
February 2022
Prince William, the founder of The Royal Foundation's United for Wildlife, marked his trip to Dubai with a visit to Jebel Ali Port, hearing how partners in the region are working to end the illegal wildlife trade and seeing a demonstration of their work.  The illegal wildlife trade is among the five most lucrative global crimes and is often run by highly organised criminal networks.  Prince William founded United for Wildlife with The Royal Foundation to raise awareness of this serious organised crime and bring motivated leaders from business, law enforcement and charities together to bring about a more significant response than conservations alone.
Jebel Ali Port is owned by DP World, the Principal Partner of United for Wildlife. They have been instrumental in recognising this vision and raising awareness of action on this issue.  DP World is headquartered in Dubai and handles around 10% of global container traffic across its ports and terminals worldwide.  During his visit to Jebel Ali, Prince William was given a port tour to see the scale of operations at the Middle East's largest port. His Royal Highness was then shown a live demonstration of cargo being unloaded from ships, the journey through customs, learning about how cutting-edge new technology can be deployed to identify trafficked wildlife items, and support enforcement investigations.
United for Wildlife is building a global network of transport and finance experts, united in a shared aim to stop criminals from exploiting their networks and end the illegal wildlife trade. Ahead of Prince Williams's visit, Dubai Airports, operator of the world's busiest international airport Dubai
International DXB, has announced it will become a signatory of The Buckingham Palace Declaration, becoming the latest member of United for Wildlife's Transport Taskforce and further strengthening awareness of this crime in the region.
United for Wildlife has launched a Middle East and North Africa Chapter to recognise this building momentum. New signatories from the financial services sector joined this growing network further to enhance the regional response to the illegal wildlife trade.  At their Dubai Expo 2020 pavilion, DP World brought together leading figures from across transport, finance, law enforcement and NGOs, including support by Her Excellency Mariam Almheiri – UAE Minister of Climate Change and Environment, who delivered a keynote speech. The Regional Chapter will work with UfW's international finance and transport Taskforces to share information and resources, strengthen existing partnerships and better respond to support local priorities.  It is the fifth regional chapter to launch, following East Africa, Southern Africa, Hong Kong, Southeast Asia and Australasia.