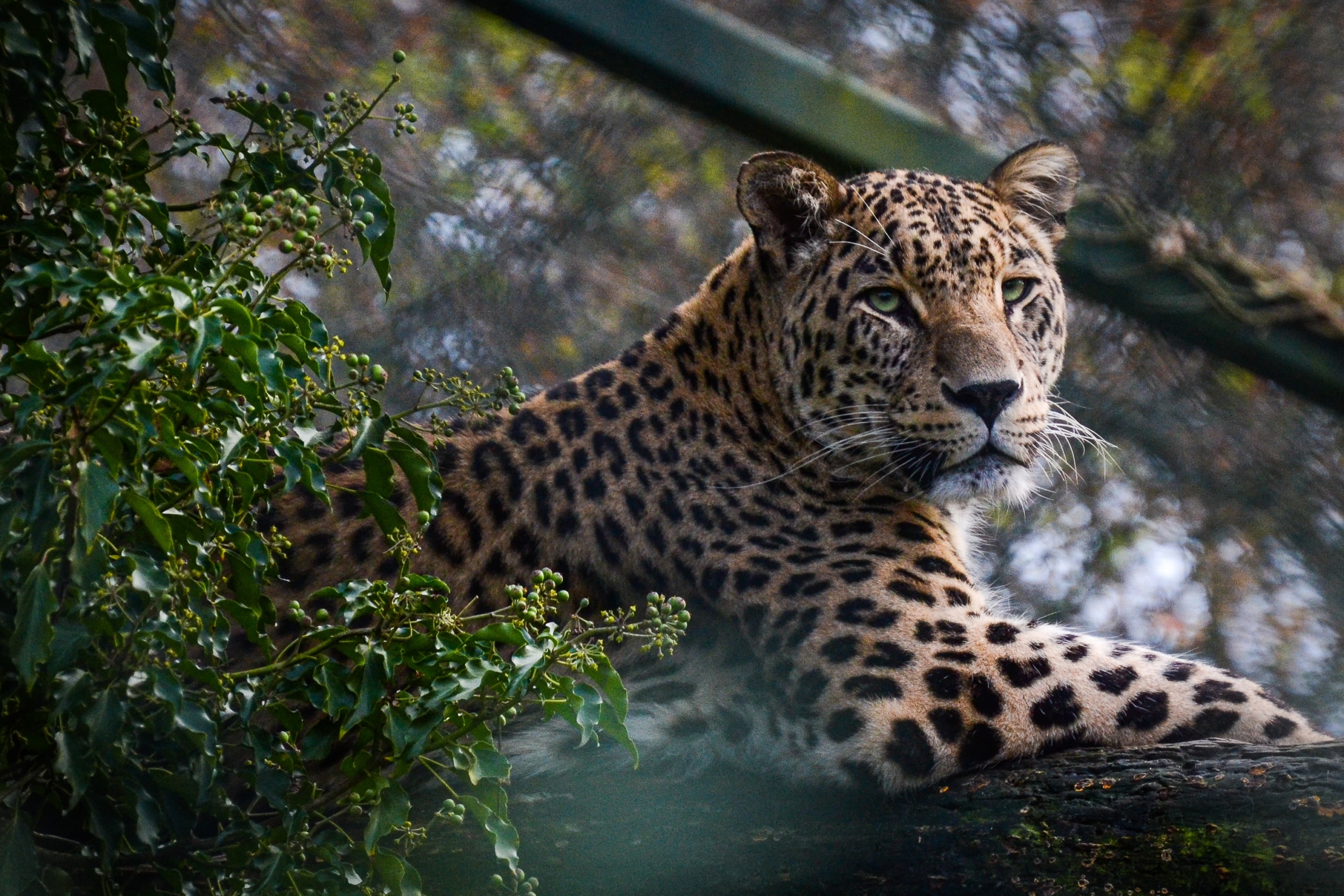 Back
Colombia becomes first country to sign UfW's Buckingham Palace Declaration
April 2022
Colombia has become the first country in the world to sign up to United for Wildlife's Buckingham Palace Declaration. Signed on Earth Day, this represents a commitment from the country to take affirmative steps to tackle the Illegal Wildlife Trade through a combination of policy and wider cooperation nationally, regionally and internationally.
The Buckingham Palace Declaration was drawn up by United for Wildlife, founded by Prince William and The Royal Foundation with the aim to make it impossible for traffickers to transport, finance or profit from illegal wildlife products. The Declaration outlines 11 commitments which help the transport industry in guiding a response to the challenge presented by illegal wildlife trade – detailing actions across a number of areas including increasing awareness, reporting and enforcement.
Carlos Correa, Minister of Environment and Sustainable Development, signed the Declaration on behalf of Colombia, in the presence of the British Ambassador in Colombia, Colin Martin-Reynolds CMG at the British Ambassador's Residence in Bogotá.
Referring to Colombia's signature in a letter to President Duque, His Royal Highness Prince William, said:
"I am delighted that Colombia is the first country in the world to sign United for Wildlife's Buckingham Palace Declaration. The illegal wildlife trade funds organised criminal networks around the world, without respect for borders and without remorse for the brutal exploitation of our natural world and the communities that rely on it for their livelihoods. It is a global crisis that requires a significant, joined up response. I hope other nations will follow Colombia's leadership and commit to supporting this goal and shutting down trafficking routes for good."
Colombia's President, Iván Duque Márquez highlighted why it was so important for Colombia to sign the Buckingham Palace Declaration:
"There are over 63,000 registered species in Colombia, many of them endemic to our country, which is why we have prioritised conservation and protection from the very start of this administration. The loss of species and the damage to our ecosystems is one of the greatest threats facing humanity. We need to take action now, which is why as a country we have signed up to United for Wildlife's Buckingham Palace Declaration, to ensure that we are doing everything we can at a national level to protect our biodiversity."
A highlight of the Second Edition of the High-Level Americas Conference on the Illegal Wildlife Trade was the inclusion of the private sector, with a number of countries from Latin America signing up to United for Wildlife's Buckingham Palace and Mansion House Declarations.
Notable signatories of the Buckingham Palace Declaration from the transportation sector included: Avianca, Aeropuerto de Medellín, Aeropuerto de Cartagena, Aero Republica, Copa Airlines, Copetran, Expreso Brasilia, Flota la Macarena, Latam, TDMA, Unitransco, Ultra Air, Viva Air and Wingo. Additionally, Banco de Bogotá and Davivienda signed the Mansion House Declaration, created by the Financial Taskforce.
Since the formation of the Taskforces, they have grown from 12 private sector companies to over 250, representing large proportions of the global shipping, airline, and financial industries. The Taskforces have supported over 280 law investigations, contributed to 120 trafficker arrests and played a key role in disrupting a major international ivory, rhino horn and heroin syndicate in East Africa.