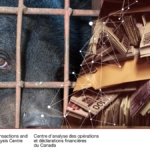 Back
New public-private partnership launched in memory of Anton Mzimba to tackle the illegal wildlife trade
January 2023
The global effort to stamp out wildlife trafficking has taken another leap forwards today with the launch of Project Anton. This public-private partnership, led by Canada's Scotiabank and supported by United for Wildlife, brings together an influential global collective of financial institutions, government and law enforcement bodies and NGOs with the knowledge, expertise and tools to combat the illegal wildlife trade.
This international project has been created to continue the legacy of South African wildlife ranger Anton Mzimba, who was tragically killed last year (2022) in a suspected hit by criminal syndicates involved in wildlife trafficking.
The partnership will aim to drive improved awareness and understanding in the financial sector of the global threat posed by the illegal wildlife trade, including:
Its connection to domestic and internationally connected criminal activity such as human, drugs and weapons trafficking and money laundering;
The growing threat to global biodiversity and communities; and
Its potential to increase the chances of disease transmission and future pandemics.
In addition to raising the profile of the illegal wildlife trade, the partnership will take practical steps to target the laundering of proceeds from this despicable crime domestically and internationally.
These steps began today with the publication of a new guide from FINTRAC, 'Laundering the Proceeds of Crime from Illegal Wildlife Trade', to support organisations in identifying and reporting financial transactions that may relate to proceeds of crime from wildlife trafficking.
This kind of intelligence is crucial in supporting law enforcement, both in Canada and abroad, in bringing traffickers and the networks supporting them to justice.
"The illegal wildlife trade is one of the largest financial crimes blighting our world, but when it comes to tackling it, we rarely do what we do with other serious crimes: follow the money to uncover and apprehend the criminal syndicate and seize their ill-gotten gains. Traffickers brazenly exploit global financial systems to move the proceeds of their crimes. At United for Wildlife, we bring together public, private and not-for-private sector partners to collaborate in detecting and disrupting these criminal activities. We are delighted to support Project Anton, which brings new partners to the initiative, creating further global commitment to fight the illegal wildlife trade, and support protected species, biodiversity and the affected communities."
– David Fein, Chairman of the United for Wildlife Financial Taskforce
Project Anton's partners include Scotiabank, The Royal Foundation United for Wildlife, FINTRAC, AUSTRAC/Fintel Alliance, South African Anti-Money Laundering Integrated Task Force, UK Financial Intelligence Unit – National Crime Agency, Western Union, Environment and Climate Change Canada, the Department of Fisheries and Oceans Canada, the Royal Canadian Mounted Police, the Canada Border Services Agency, and the Wildlife Justice Commission.